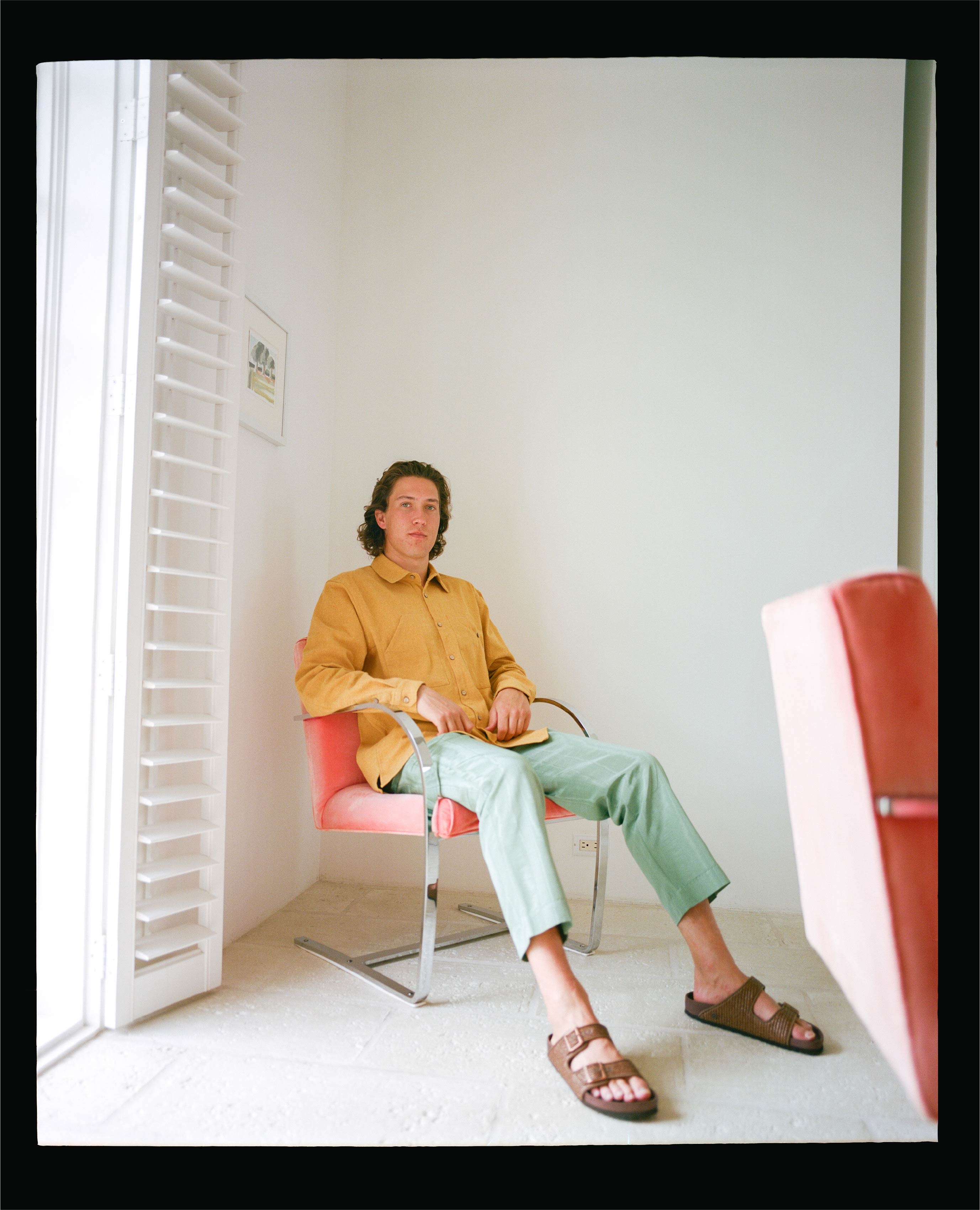 Work-Shirt - Red L & Miel XL
by Graziano & Gutierrez

I feel safe in this shirt. It feels like someone cared about me when they made this. I don't know who operates this hand-loom in Oaxaca but I can only imagine that they are good people.

Wearing the red work shirt, I kinda felt like an extra in The Sopranos. Luckily I didn't get beat up or anything. Just felt swaggy and spoke with a botched Italian-American accent for a few hours. No harm, no foul?

This long sleeve work shirt is hand-woven on a pedal loom by Familia Bautista Martinez in Teotitlan del Valle, Oaxaca - The shirt features two front patch pockets, back locker loop, and side slits - 100% Cotton - Hand wash cold, air to dry - William is 6'2" and fluctuates in size a bit… he couldn't decide if he preferred the XL (Miel) or L (Red)...really likes both.

Buy $220
Red ~ L
Miel ~ XL